Captain's Walk crafts true Wisconsin wines in downtown Green Bay. The pre-Civil War building has been updated carefully to preserve over 160 years of character. The tasting room's hardwood floors have a unique window with a view into the barrel-aging room. There is a third-story widow's walk, also known as the 'Captain's Walk'. With historic character, comfortably furnished rooms, and friendly atmosphere, Captain's Walk Winery is a great place to gather with friends and family for a casual and fun wine tasting. Join us for events throughout the year or rent the entire winery or individual rooms for your special occasion.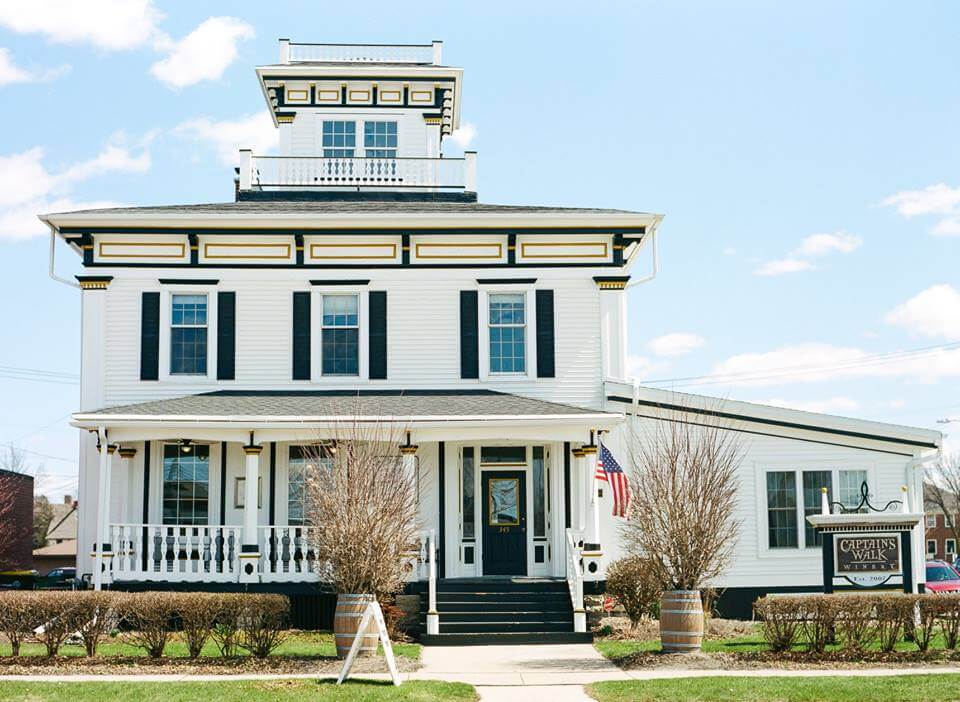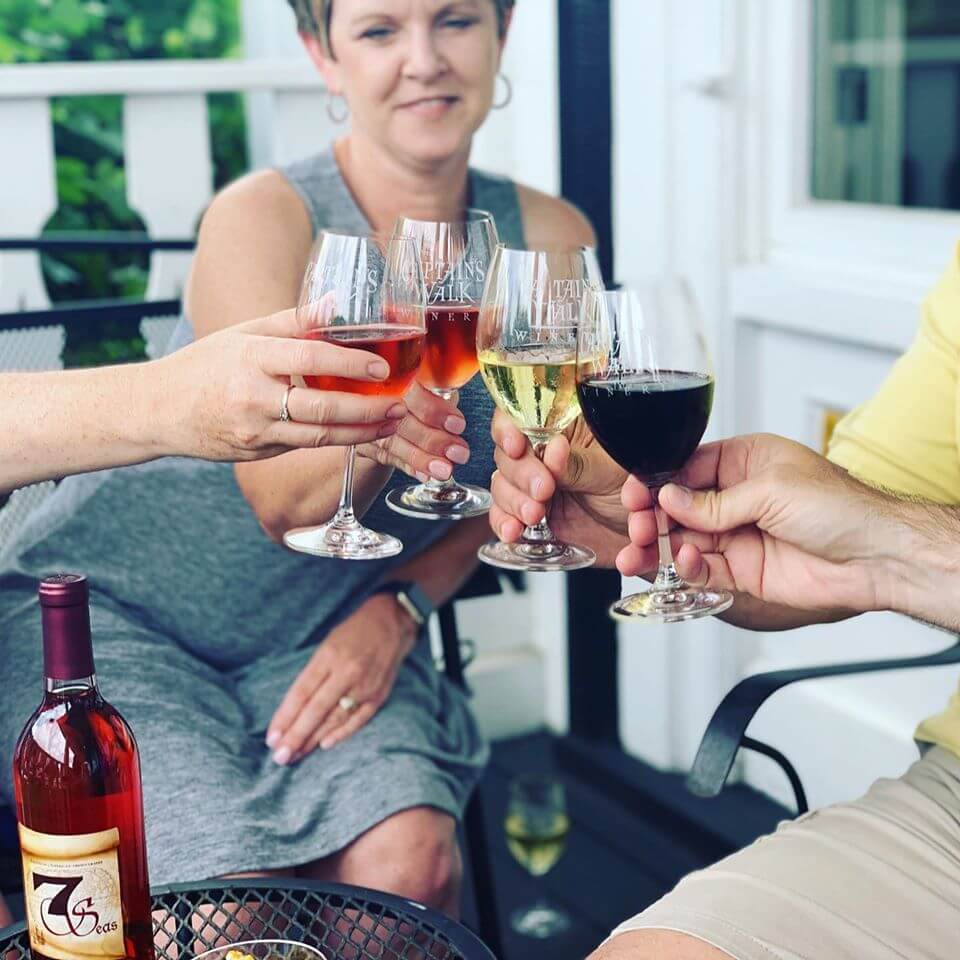 Big Wines from Small Batches
Captain's Walk Winery crafts classic wines with a New World style. The duo of modern winemaking practices and ripe fruit from the finest wine-growing regions of the United States create a true uniqueness of "varietal character." These are big wines from small batches that are loaded with flavor and fun to drink!
We invite you to experience Green Bay's downtown winery. Join us for excellent wine, delicious food, and good company!
Where to Buy Our Wines:
Please visit our Where to Buy page for a clickable map listing all locations where our wines are sold.