We offer a varied menu of excellent items, with new offerings regularly being developed and added. Look for some of the featured favorites: Artisan Meat and Cheese, Gourmet Flatbreads, Baguette with Herb Butter, and more.

Bistro Hours:
12:30 PM to 3:30 PM Sunday
11:30 AM to 4:30 PM Monday
11:30 AM to 6:30 PM Tuesday-Saturday
Please be aware our Bistro is closed during days when our Member's Only Pick-Up Parties are happening.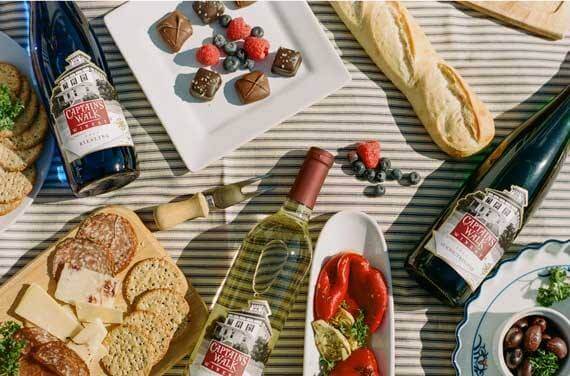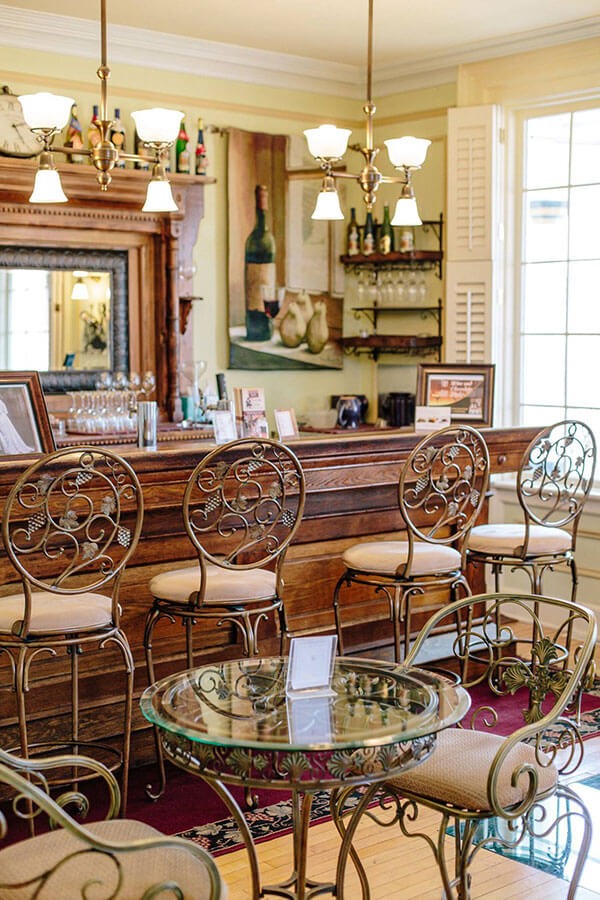 Rosemary & Fig
Gourmet Flatbread Crust, Gorgonzola, Craisins, Figs, Apricot Preserves, Rosemary
Suggested Wine Pairing: Titletown Moscato, Marquette Rosé, Sangiovese
Balsamic Beef
Gourmet Flatbread Crust, Bacon Beef, Craisins, Green Onion, Balsamic Glaze, Cheddar Cranberry
Suggested Wine Pairing: Chardonnay, Captain's Red
Mediterranean
Gourmet Flatbread Crust, Lemon, Greek Vinaigrette, Red Onion, Sun-Dried Tomatoes, Kalamata Olives, Gorgonzola
Suggested Wine Pairings: Captain's White, Gewurztraminer, Captain's Red
Other Items:
Baguette with Herb Butter
Artisan Cheese Plate
Artisan Meat & Cheese Plate
Classic Cheese & Sausage Plate
Additional Sliced Bread or Crackers
Chocolate Lava Cake