Farewell, Steer Roast
June 8, 2024 @ 11:00 am

-

4:00 pm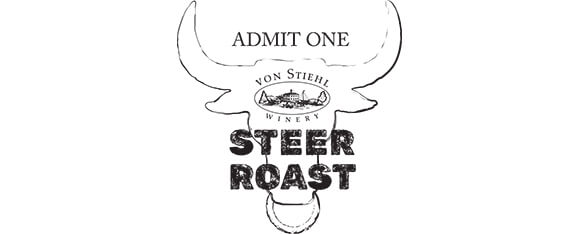 Whether you subscribe to the notion that our Steer Roast was a great success, or that it left something to be desired, we couldn't agree more. We are grateful for all our event staff and Wolf Den volunteers; they were outstanding. Steel Belly Barbecue worked hard to fit their talents into an event that was already outlined. Even the musicians gave the crowd great cheer.
By now, you've probably figured out where this is going. We have made the decision to not hold another Steer Roast. Keeping a business going nowadays requires a completely different strategy, and unfortunately roasting a full steer comes with financial loss.
Going forward, we'll focus on smaller, more intimate events. Anticipate a new season of red wine-focused events starting this fall. If you can't wait, why not sign up for our Futures Wine Tasting in August? How do you taste the future? Come meet our winemakers on Saturday, August 19th and you might find out.