Being located on Lake Michigan we have a love for fish and seafood. Many of our wines pair perfectly with both. Our September featured wine is Sparkling Viognier & Chenin Blanc and it compliments shellfish dishes wonderfully. Cook up this delicious recipe and pair it with our dry white, Sparkling Viognier & Chenin Blanc.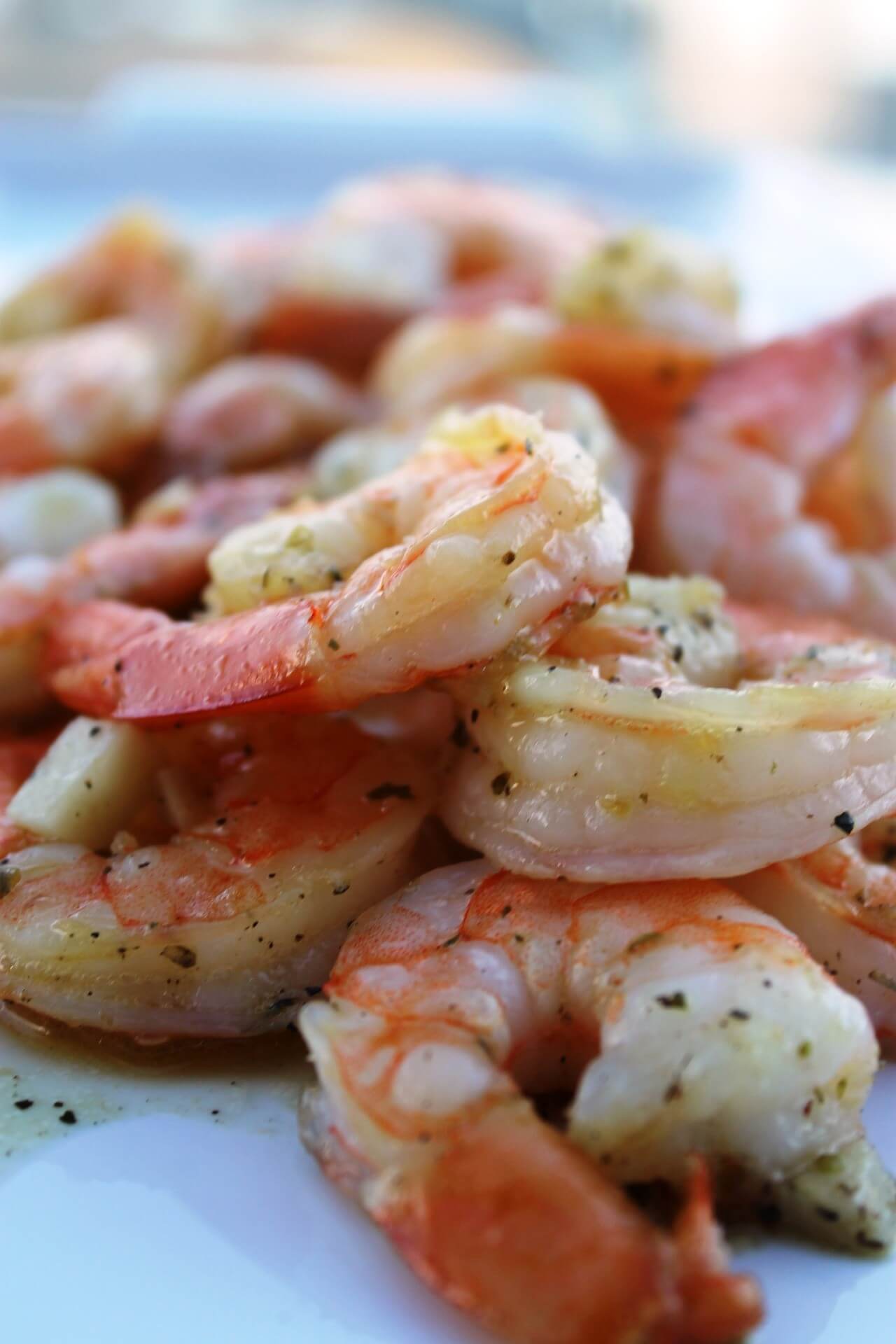 Ingredients
2 tablespoons olive oil
1 tablespoon fresh lime or lemon juice
6 garlic cloves (grated or minced)
1/4 teaspoon ground cumin
1/4 teaspoon red pepper flakes
1/4 teaspoon salt
1/4 teaspoon ground black pepper
1 pound shelled large shrimp (leave the tails attached) and deveined
____________________________________________________________________________
Instructions
Whisk together olive oil, juice, garlic, cumin, red pepper flakes, salt, and black pepper. Add in shrimp and toss to coat. Set aside for 20 minutes to marinate. *
After marinating, place marinated shrimp into a saucepan. Cook over medium heat until done (about three minutes), turning them over halfway through.
Plate your shrimp with your favorite type of noodle or a side of rice. Don't forget your glass of von Stiehl Sparkling Viognier & Chenin Blanc.
*Shrimp may be marinated for up to a day. If you are marinating your shrimp for more than 20 minutes, omit lime/lemon juice, then add juice just before cooking.