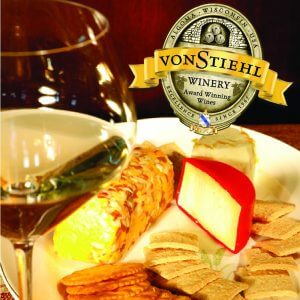 We'd rather open four too!
When you give the wine and cheese pairing club as a gift, the recipient will receive four shipments spread out over a year.
For a significantly discounted price ranging from $29 to $39 (plus shipping), we will send you or a friend or family member four shipments yearly of two wines paired with a unique cheese and specialty food. A lot of thought and tasting energy goes into every pairing by the winemaker and our staff. These pairings come with tasting notes for how to enjoy them. So call today to sign up for a year's worth of pairings, or an ongoing membership. Think of the gifts you need to start shopping for. If you don't want to give this as a gift to anyone else, then Merry Christmas to you!
Sign up today by calling 800-955-5208, download the brochure, or visit vonstiehl.com/clubsignup.
Sign up a gift recipient for at least one year (four pairings) and receive free shipping on the first package! Offer for new members only.
Maximum value $20.