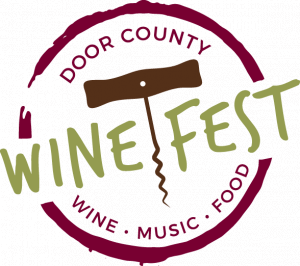 When coming to Door County, do you often think "So much wine and oh so little time"?
We are honored to be a part of the Door County Wine Trail's third annual Door County Wine Fest. The Door County Wine Fest features all your favorite wineries in one convenient location.
Who are the participating wineries? The list is the same as that of the Door County Wine Trail: Door 44, Door Peninsula, Harbor Ridge, Orchard Country, Red Oak, Simon Creek, Stone's Throw, and von Stiehl Winery. Each will bring 8 wines for sampling.
Wondering what tricks we have up our sleeve (A.K.A what wines we will be bringing)? We've got a great line up for this year's event. We don't want to spoil the fun when you get to our tasting table, so we won't spill all our secrets. To give you a nice little tease, we will share three wines you can look forward to seeing this year.
For starters, our 50th year anniversary wine, 2013 Calistoga Cabernet Sauvignon, will be available to sample. To those who have had this wine, you know how generous we are being sampling this fine wine. Those that haven't yet had the chance, be sure to stop by and give it a try. It was hand-crafted and nurtured in the finest Italian-coopered French Gamba Barrels. Its well-balanced acid and tannin give way to opulent flavors of dark fruit and vanilla.
On the sweeter side, enjoy the sweet and smooth concoction of cherry wine and cherry brandy that is prevalent in our Cherry Bounce. It features intense aromas of fresh cherry pie, but be careful, it's right around 20.5% alcohol.
Lastly, our ever so popular Crimson Royale will be at this year's festival, as it is celebrating its 30 year anniversary! This wine is always a crowd pleaser as it's a sweet Concord wine great for sipping on warm days or enjoying with your favorite creamy Cheddar or Havarti.
What began as a small 500-800 person tasting event has grown into a full-blown 'rent the entire park' kind of party. Sturgeon Bay will be a wine taster's paradise June 30th. To learn more about the event and to get tickets, visit the Door County Wine Fest website by clicking here.
P.S. Don't forget to take advantage of our one time only offer given to those that come to the event!