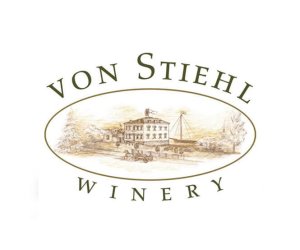 Join the von Stiehl Family and become a member of our Family Plan Wine Club Subscription. Once in the family, you'll receive special discounts, be invited first to events, and have the ability to attend member-exclusive parties and receive handpicked wines and pairings. Choose one, two, or all three Family Plan Wine Club Subscription options below. Feel free to review our Family Plan Brochure to look over all the options and discounts that this wine club contains. This is a perfect gift to give… shall we say it?… to your family!
We offer great benefits to our Family Plan members and they include: 
Two bottles of wine four times a year

10% off all wine purchases

20% off mix and match 12 bottles


Annual 30% off a one-time wine purchase (up to $3,000)

Have each wine selection shipped directly to you** or come to the fun Pick-up Parties for your wine plus specials, appetizers, and good company.
***If you choose to have your Family Plan Wine Club Subscription wine shipped to your door, standard shipping rates will be applied. 
If you enjoy a heavy Cabernet Sauvignon, an old-world Brunello, or the sophistication of an old-vine Merlot, then the Reds Family Plan Wine Club is for you! Receive two bottles per selection. The average price per selection is $70.
The sweets club echos many of the wine and chocolate pairings that you enjoy in our tasting room. Each shipment pairs sweet wines with sweet treats ranging from chocolate to specialty candies. Choose this option to receive only semi-sweet and sweet wine selections ranging from Oktoberfest and Naughty Girl to Late Harvest Riesling and Apple Icing. Receive two bottles and a sweet treat per selection. The average price per selection is $60.
Paired in a way that enhances the flavors of both, each shipment will include notes describing the tasting experience. Dry, sweet, red, and white alike will be specially paired with a fine Wisconsin cheese and a gourmet accompaniment. This is for the connoisseur that likes to try new things! Think of it as "hors d'oeuvres in a box" shipped directly to your door. Receive two bottles and one cheese. The average price per selection is $60.
Auto-Shipping can be combined with your von Stiehl Family Plan. To learn more about Auto-Shipping give us a call at (920) 487-5208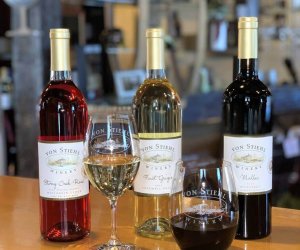 Buy a case of our Wisconsin made wine (12 bottles) once a year and BOOM, you are a case club member.
Once you are a case club member, you will receive a 10% discount for every case of wine you purchase along with a bottle of wine for only $1 (up to $17 in value). If you can't make the drive to the winery, no worries. Ship a case of wine to your doorstep and receive a 10% case discount plus and additional $5 off.
Plus, you will receive periodic newsletters, just like an email from your niece in college, with special discounts and be one of the first to know about upcoming events.
You'll automatically be enrolled when you purchase a case in-store or online.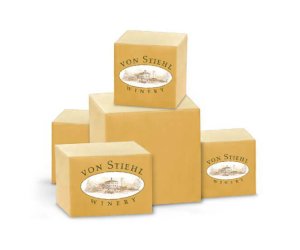 Auto-Shipping
Subscription
Any Wines & Any Quantities
Monthly • Quarterly • Bi-Annually •
Choose Your Own Adventure
•
4 Shipment Minimum
We'll do what you want us to do so that you drink what you want to drink because we want both of us to be happy. How's this? Choose whatever wines you want and when you want them, and we'll ship them to you!
The Fine Print:
• No fee to join or discontinue.
• Quantity, Case Club, or Family Plan discounts can apply.
• Monthly email notifications.
• Normal shipping rates apply.
• Shipment must be to a state that we are licensed in.
• Charged the same day as shipping.
• Prices may change over time.
• Vintages may change. Specify if you only want one specific vintage and we will hold it in reserve for you.
• Certain special vintages may be excluded.
Sign up for Auto-Shipping today by giving us a call today at (920) 487-5208.
I have been a member for 4 years and really enjoy the selections of 🍷 and treats! I've gotten to try and enjoy different wines I might not have considered. And the treats from other small businesses that I then seek out and find more good things! 🍷❤️
We've been members for about 9 years and the clubs and options keep getting better and better! The pairings are great and have made us enjoy wines that weren't in our flavor range originally. Love, love, love so many if these wines but always excited to get new ones through the club. If you haven't tried it, give it a whirl-- you won't be disappointed!!