The History of von Stiehl Winery
Where it all started
Our historic civil war era building was built in 1868 and has had many tenants over the years, including being the home to the original Ahnapee Brewery, Kelsey Fly Net Co (which was the original business of our current Algoma Net Company), a factory, and feed mill storage building. Von Stiehl Winery made this building its own in 1967 by Dr. Charles Stiehl, the local physician known as Doc Stiehl.
As shocking as it is, there were no wineries in the state of Wisconsin at the time, so Doc Stiehl asked the state to create a winery license to legally sell his Door County Cherry Wine. Therefore, making von Stiehl the oldest licensed winery in the state of Wisconsin. We appreciate all that Doc Stiehl did in founding our winery and the Wisconsin wine industry. In 2009, we released a special wine in his honor: Doc Stiehl's Cherry Bounce. The label was inspired by an old tonic label. Cherry Bounce is a blend of cherry brandy and the original von Stiehl cherry wine recipe.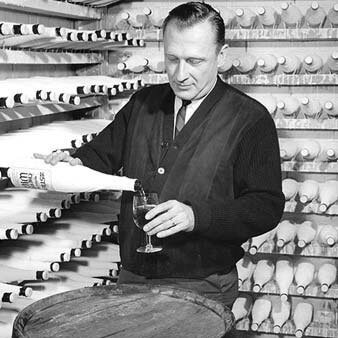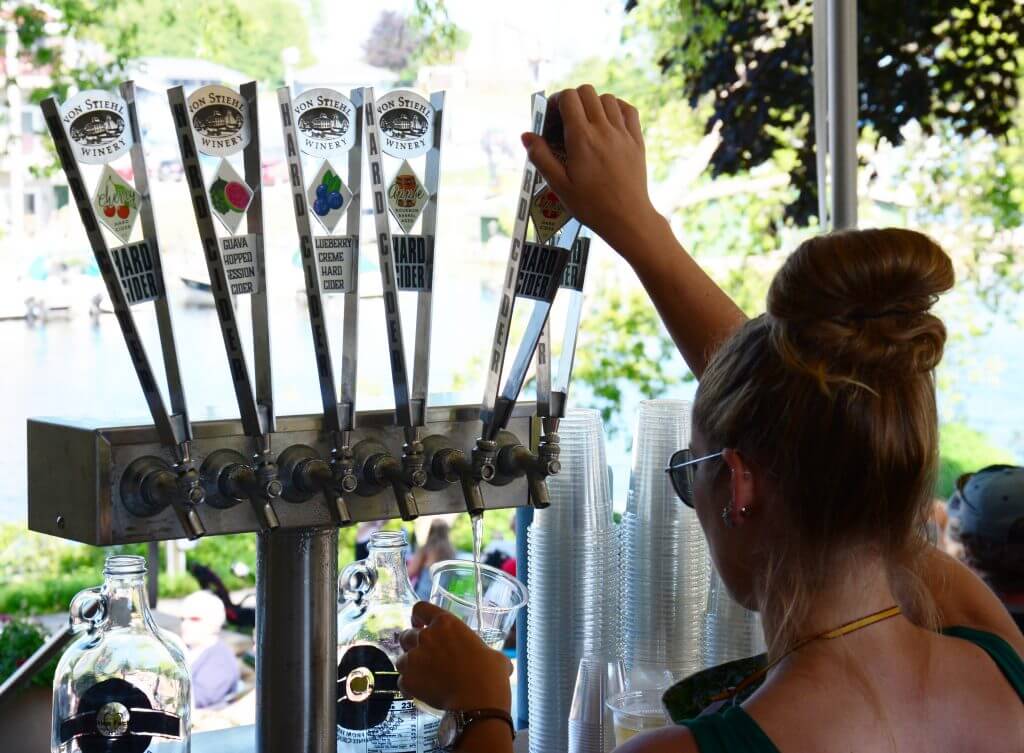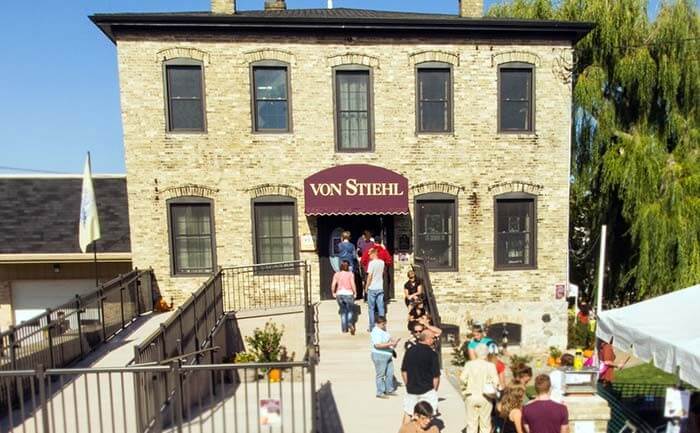 While many things have changed since Doc Stiehl opened von Stiehl in 1967, we still use his original recipes for the two wines that founded the winery, Sweet Cherry and Dry Cherry wines made with Door County Montmorency cherries. We hope you enjoy the history and legacy of Doc Stiehl with every sip you take from these two classic wines.
To pay even more respects to our heritage and home, we created our first hard cider, Hard Apple Cider, with Kewaunee County Apples in 2016. Our hard cider selections have now expanded to Door County Cherry, Guava Hopped Session, Tequila Barrel Apple, Bourbon Barrel Apple and rotating seasonal hard ciders. In 2020 we added an outdoor cider bar for customers to enjoy their favorite hard ciders, wines, and wine slushies while watching the boat and kayakers cruise down the Ahnapee River.

We are open year-round, 7 days a week!
Gather your friends and stop by von Stiehl Winery today. 
Jan–Apr: 10 am – 4 pm
May–June: 10 am – 5 pm
July–Aug: 9 am – 5:30 pm
Sept–Dec: 10 am – 5 pm
Christmas Eve and New Year's Eve the winery is open until  2 pm and we are closed Easter, Thanksgiving, Christmas & New Year's Day.
von Stiehl is one of Wisconsin's most iconic wineries. Check out Discover Wisconsin's episode about to learn why!