About Us
So much more than a tasting room…
Our historic civil war era building was built in 1868 and has had many tenants over the years, including being the home to the original Ahnapee Brewery, Kelsey Fly Net Co (which was the original business of our current Algoma Net Company), a factory, and feed mill storage building. Von Stiehl Winery made this building it's own in 1967 by Dr. Charles Stiehl, the local physician known as Doc Stiehl.
As shocking as it is, there were no wineries in the state of Wisconsin at the time, so Doc Stiehl asked the state to create a winery license to legally sell his Door County Cherry Wine. Therefore, making von Stiehl the oldest licensed winery in the state of Wisconsin.
We appreciate all that Doc Stiehl did in founding our winery and the Wisconsin wine industry. In 2009, we released a special wine in his honor: Doc Stiehl's Cherry Bounce. The label was inspired by an old tonic label. Cherry Bounce is a blend of cherry brandy and the original von Stiehl cherry wine recipe.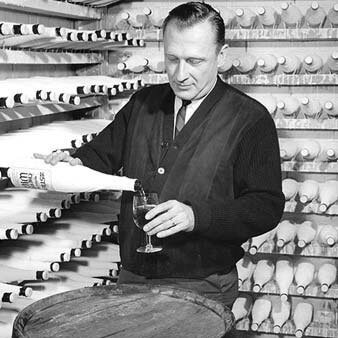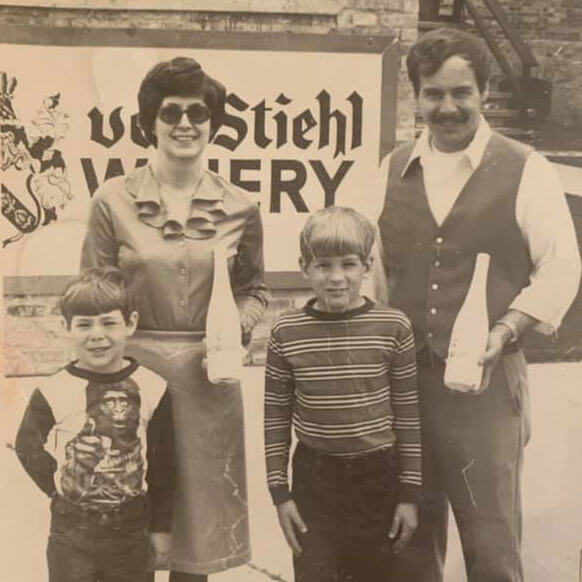 Doc Stiehl sold the winery to Bill and Sandy Schmiling in 1981, who added more wine varieties to the menu, including raspberry, cranberry, blackberry, and added von Stiehl's first non fruit wine, Late Harvest Riesling in 1985. Bill and Sandy also planted the first vines in 1997 on their Door County property, now known as the von Stiehl Vineyard, Stony Creek.
Bill and Sandy sold the family business to "The Boys," their sons Aric and Brad, in 2003. The older brother, Aric, utilizes the most modern equipment known to winemaking as he artfully crafts fine wines. The younger brother, Brad, manages the business while adding romance and history, because Doc always loved a good story.
The Boys have grown up with the winery and it has always been a second home to them. They are visionaries that enjoy the balance of preserving and learning from the past and integrating new technologies and trends, all while making the smallest carbon footprint possible to create award-winning wines. Aric and Brad also hope that every glass of wine or cider you enjoy brings that feeling of home and happiness. Cheers!
We are open year-round, 7 days a week! Gather your friends and stop by von Stiehl Winery today. 
Jan–Apr: 10 am – 4 pm
May–June: 9 am – 5 pm
July–Aug: 9 am – 5:30 pm
Sept–Oct: 9 am – 5 pm
Nov–Dec: 10 am – 5 pm
Christmas Eve and New Year's Eve the winery is open until  2 pm and we are closed Easter, Thanksgiving, Christmas & New Year's Day.