Enjoy wines made from Door County Cherries and local grapes from Door County's first vineyard, von Stiehl Vineyard, Stony Creek. Grapes are also sourced from the other grape regions around the United States, including Napa Valley, Sierra Foothills, Yakima Valley, Clarksburg, and other West Coast growing regions. Our popular Crimson Royale is created using concord grapes from New York State. While you are at the winery, try premier wines like Cabernet Sauvignon, or our brandy fortified Cherry Bounce. Experience popular Naughty Girl or taste the crisp, lively Door County estate-grown Stony Creek Rosé. We have over 40 wine varietals for customers to sample and purchase while visiting von Stiehl Winery. Stop in and find your new favorite wine.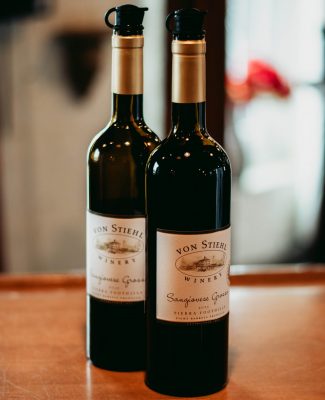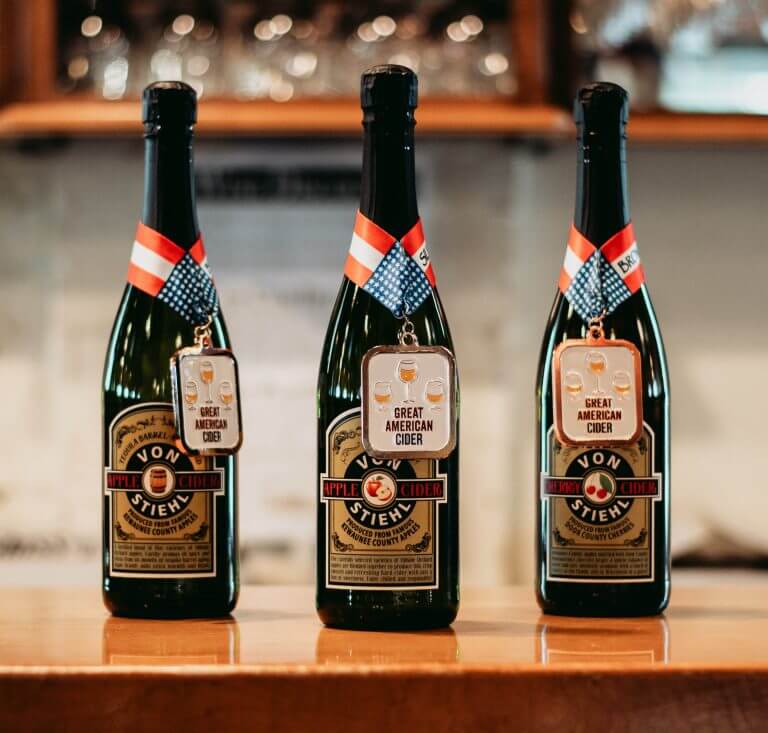 Pressing apples isn't a new procedure for the winery. This job dates back to the 1960s when the first von Stiehl apple wine was released. While the job is messy, the taste of wine from fresh apple juice is unbeatable. The apples used to create our hard ciders are come Wisconsin orchards.
The oldest part of our business is now the newest! New releases of bottled varieties include Hard Cherry Cider, Hard Apple Cider, Imperial Bourbon-Barrel Aged Hard Cider, and Imperial Tequila-Barrel Aged Hard Cider. Draft ciders include these four, with rotating seasonal offerings including Raspberry Rosé, Guava Hopped Session Cider, Blueberry Cream, and Cranberry.

Door County Cherries are not only delicious to eat but also great to ferment. Von Stiehl Cherry Bounce was created to pay homage to our local traditions and in honor of Doc. Stiehl.
What is bounce? It is traditionally a concentration of booze, sugar, cherries, and lots of time. While our version isn't as traditional as our grandparents' recipe, von Stiehl bounce is legal to sell.
We currently have three bounce varieties including Cherry Bounce and 36-Month Aged Cherry Bounce.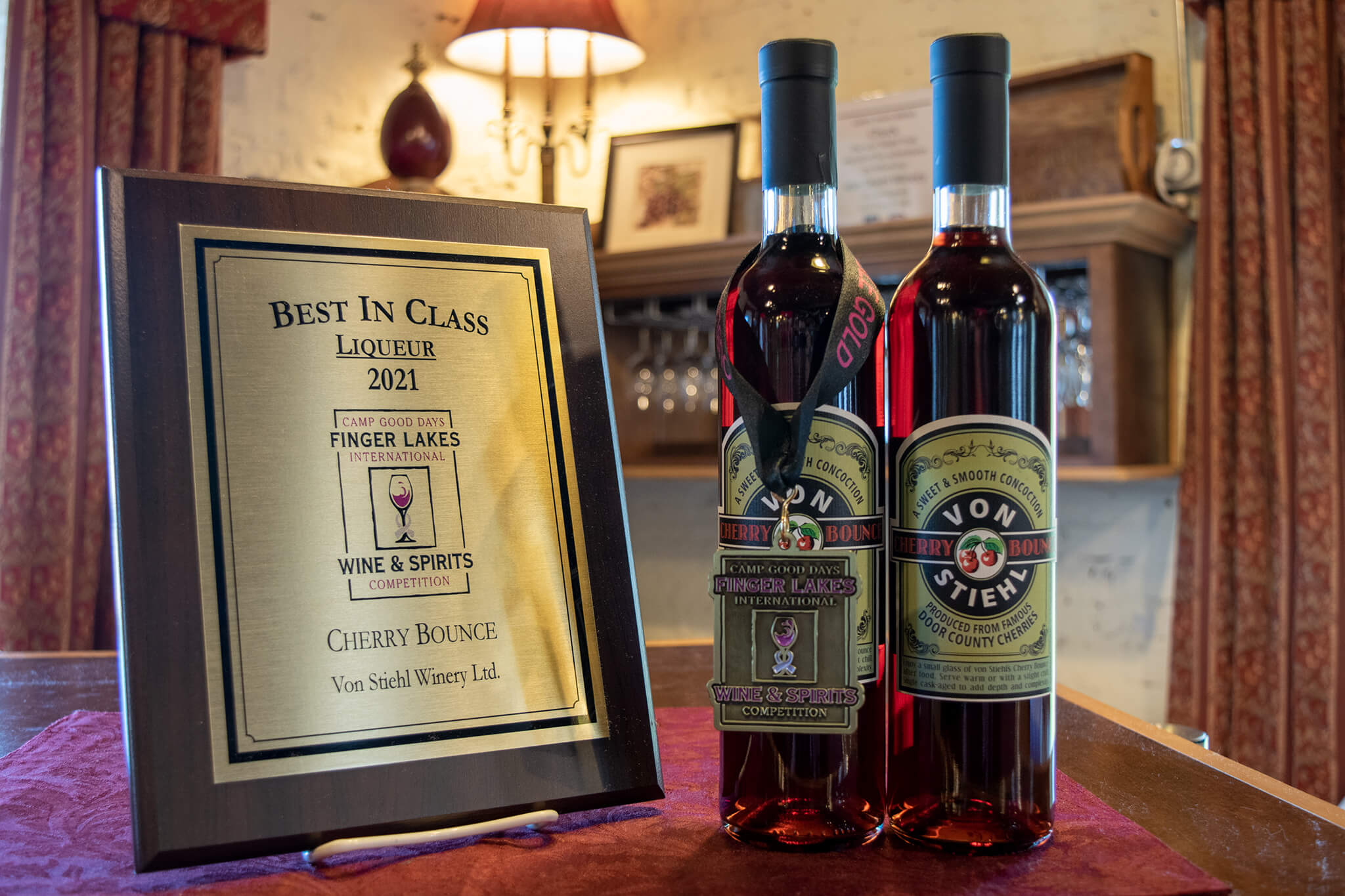 Liquor and grocery stores in Wisconsin that carry von Stiehl Winery's Wisconsin Wine are highlighted on the map below. Our wines are distributed in (most of) Wisconsin through Badger Liquor, 1-800-353-5300. Frank Liquor Company is our distributor for the Madison area and Southwestern Wisconsin, (608) 836-6000. Our Door and Kewaunee County distributor is Flanigan Distributing, (920) 743-2036. Our upper Michigan distributors are Binks Beverage, 906-786-0335 and Peterlin Distributing, 906-337-0213.
We have a license to ship wine directly to your door if you live in one of the following states: AK, AZ, CA, CO, FL, GA, ID, KS, IL, IN, IA, KS, LA, MI, MN, MO, MT, NC, ND, NH, NM, NV, NY, OH, TN, TX, VA, WA, Wash. D.C., WI & WY.