Steel Belly BBQ Cooking Class
January 21, 2023 @ 1:00 pm

-

7:00 pm

$200.00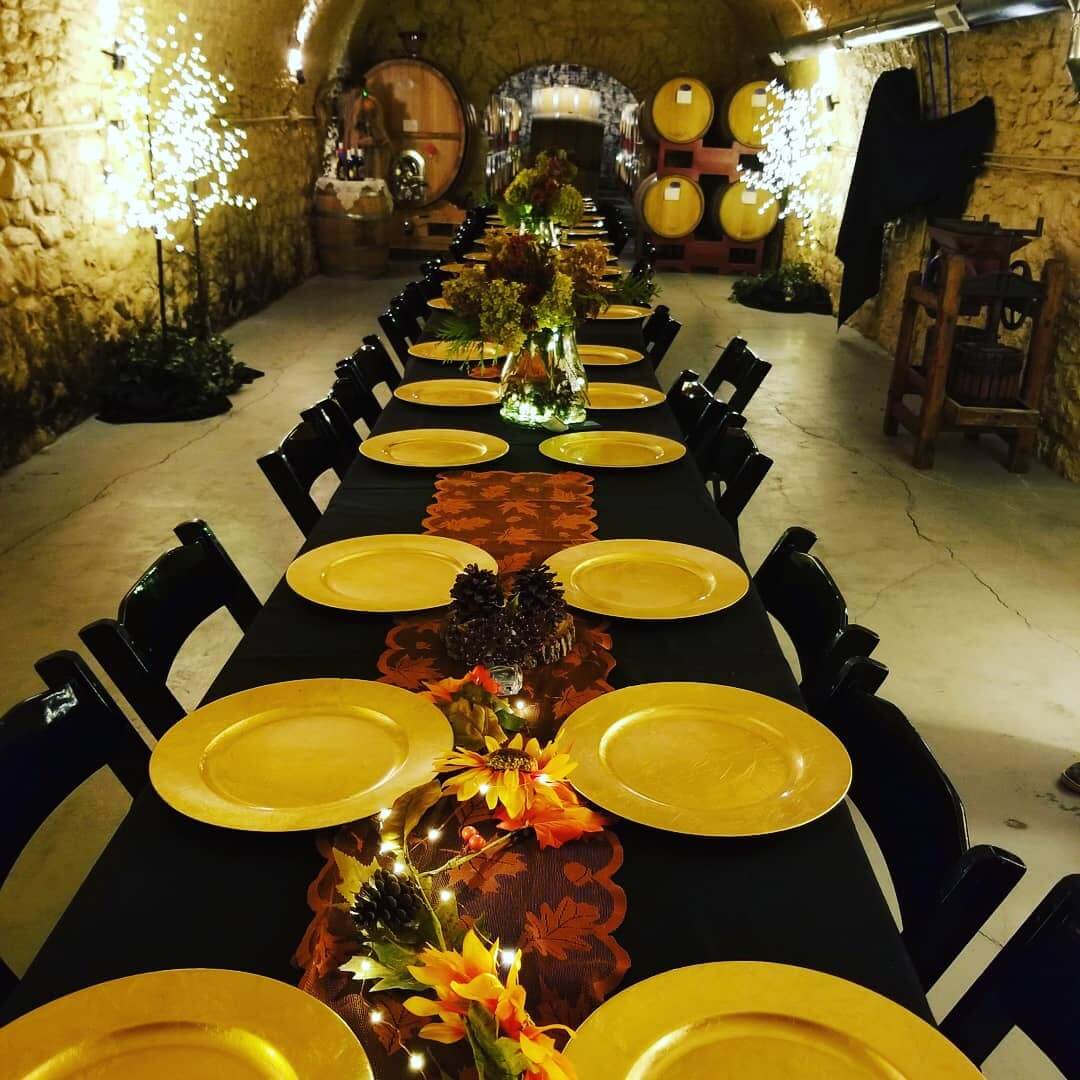 If you love Steel Belly BBQ as much as we do, sign up for an exclusive cooking and wine education class, hosted by members of the von Stiehl production team, as well as Steel Belly BBQ's head pitmaster, Russ Nockerts!  This all day event will educate its guests in the ways of mouth-watering meats and wine pairing perfection! 
This unique event will take place Saturday, January 21st, from 1pm to 7pm. 
Your special night out will begin by suiting up in proper cooking regalia, designed by the team at Steel Belly BBQ.  You will also be provided with a custom dual logo cutting board to prepare your meal with and is yours to keep! During this portion of your entree preparation, you will get to know the difference between a beef brisket and a pork butt (No curly tails here!), along with various other key terms and tricks of the trade that will lead you one step closer to becoming your own in-home pitmaster! 
As you await the final touches of your savory labors, you will be encouraged to indulge in an exclusive cabernet flight, featuring our not-yet-released Howell Mountains Cabernet. Not only will your taste buds be able to delight in some "behind the scenes" dry reds, but you will also receive a crash course in wine pairing education.
With notes of meal mastery and wine wisdom now safely secured in your head, it's time to enjoy a buffet of brisket, turkey, pork belly, and more! And of course, complimented by a perfectly paired glass of von Stiehl wine in your very own stemless Riedel glass! 
Purchase a ticket for this event and command the same respect in your kitchen as you would experience among Algoma's very own Steel Belly BBQ! Oh, and did we mention, this cooking course also includes admission to our annual von Stiehl Steer Roast?!
Our $200/Person Ticket Admission Includes:
A cooking class by head pitmaster of Steel Belly BBQ, Russ Nockerts

A custom dual logo cutting board

A Steel Belly BBQ cooking apron

A wine pairing education course by a member of the von Stiehl production team

A Cabernet wine flight featuring exclusive, pre-released wines

A stemless von Stiehl logo Riedel wine glass

A dinner featuring Steel Belly BBQ cuisine, accompanied by a glass of von Stiehl wine
Whether you want to advance your personal cooking and pairing skills, romance on a date night for two, or arrange for a fun and inventive way to celebrate a bachelor party or birthday extravaganza, this one-of-a-kind cooking class will not disappoint! This is the perfect beginners' course and you will leave with the techniques and knowledge to impress your closest friends and family!