Meet the von Stiehl Family
The family behind the wine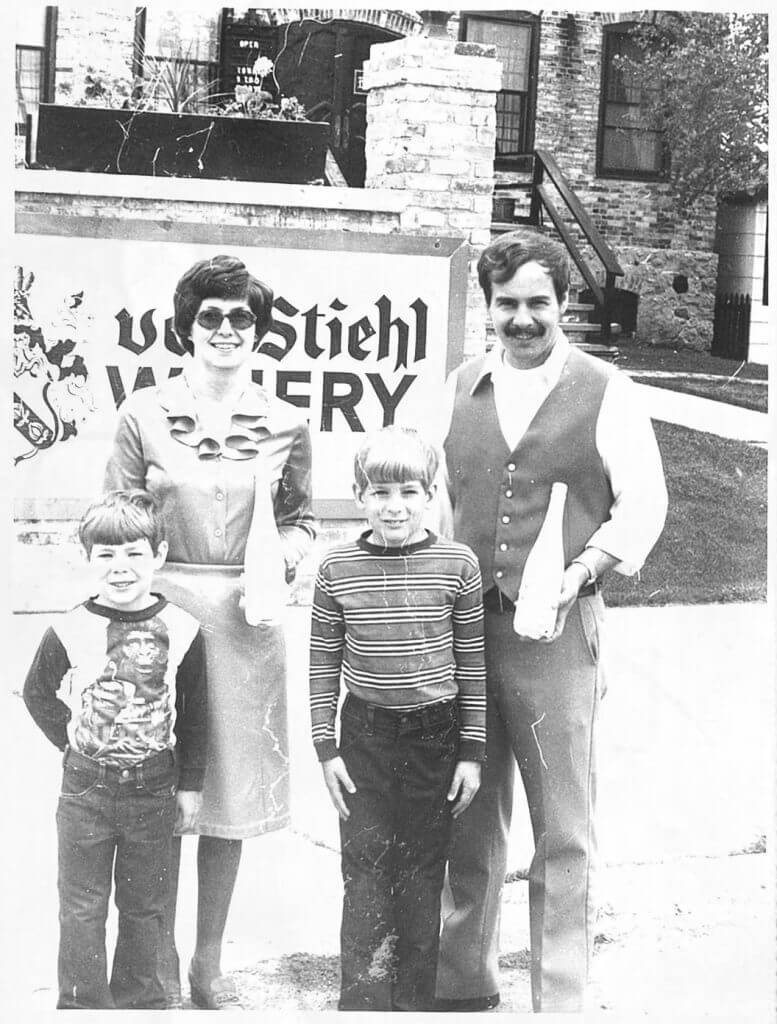 Doc Stiehl, the founder of von Stiehl Winery, sold the business to Bill and Sandy Schmiling in 1981, who added more wine varieties to the menu, including raspberry, cranberry, and blackberry. In 1985, they added von Stiehl's first nonfruit wine, Late Harvest Riesling. The first vines were planted in February of 1997 on Billy and Sandy's Door County property, now known as the von Stiehl Vineyard, Stony Creek.
Bill and Sandy sold the family business to "The Boys," their sons Aric and Brad, in 2003. The brothers seek to create unforgettable wines, delivered to guests through amazing employees in an environment that nobody wants to leave.
The Boys have grown up with the winery and it has always been a second home to them. They are visionaries that enjoy the balance of preserving and learning from the past and integrating new technologies and trends, all while making the smallest carbon footprint possible to create award-winning wines. Aric and Brad also hope that every glass of wine or cider you enjoy brings that feeling of home and happiness. Cheers!