Vintner's Blend Vertical Tasting
June 2 @ 4:00 pm

-

6:30 pm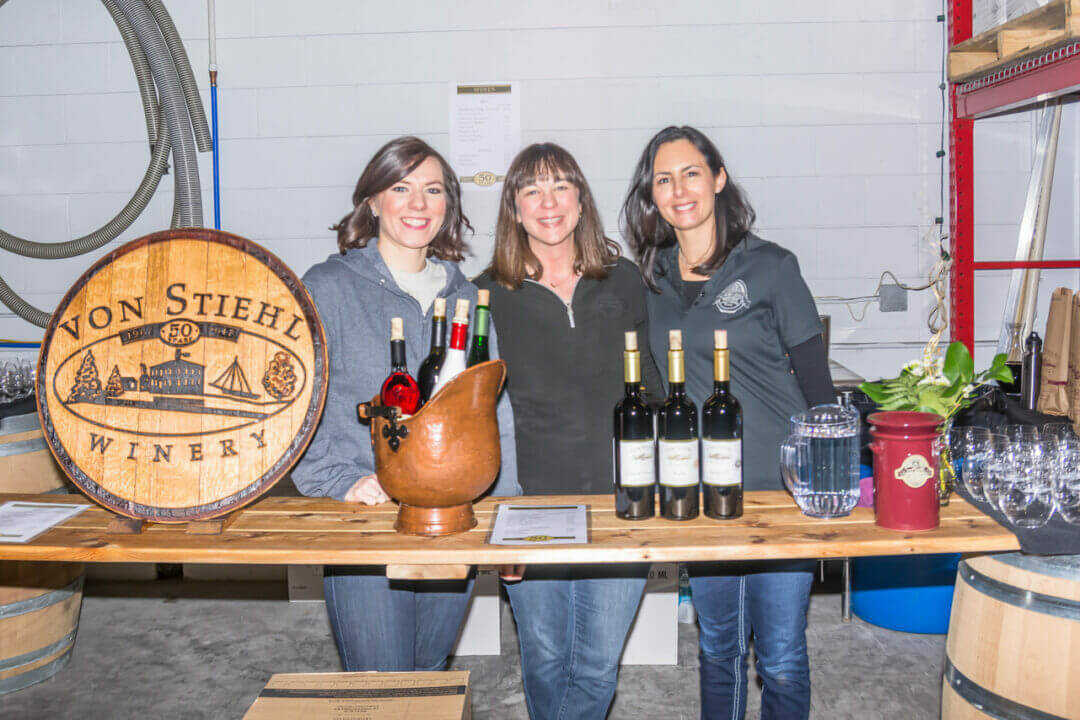 Be first in line at this Vintner's Blend Vertical Tasting and send your taste buds on a journey back in time.  Sample the oldest and newest vintages of our BrewVino Roast blends, and taste how these beloved wines have paved the way for the now, long-awaited, von Stiehl Steer Roast.  Within this vertical tasting, vintages of our 2018, 2019, 2020, and 2021 BrewVino Roast blends, as well as the first edition of our Steer Roast Red, are some of the special wines that are waiting for you.  
Get a first-row seat along the scenic Ahnapee River, next to our fire pit, as our winemakers Dave, PJ, and Chad guide you through each of our featured wines. To aid in your delightment, these wines will be paired with small bites furnished by Steel Belly BBQ. 
After you have finished your vintage tastings, join us for the ceremonial "Lighting of the Fire" and to make a thankful toast for the successful BrewVino Roast that has been and the anticipated Steer Roast that is to be. Guests will also be offered the opportunity to purchase select vintages of BrewVino and Steer Roast wines after the event.
Admission is $40 for Family Plan club members / $50 for non-club members, and will take place on Friday, June 2nd at 4PM. With only forty participants allotted, spots are limited, so purchase your tickets early!
Please give the winery a call at (920) 487-5208 to order your tickets.